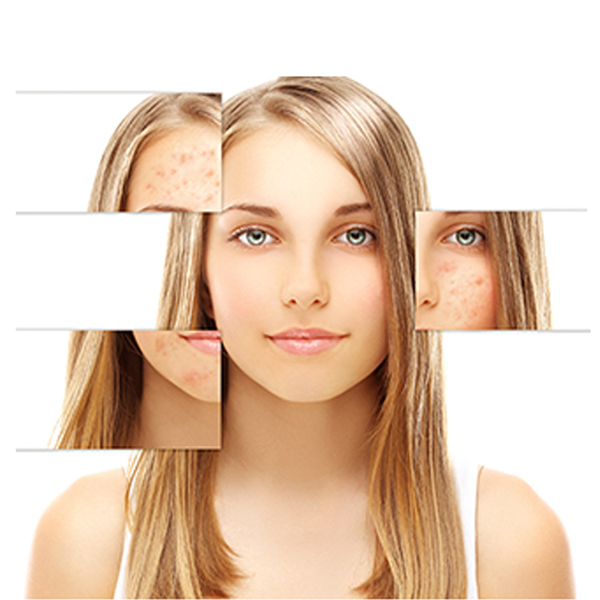 如何改善你的皮肤问题
How to improve your skin problems
皮肤松垮 (Firming)

疤印  (Scar)

皱纹细纹  (Wrinkle)

毛孔粗大  (Wide pores)

红血丝  (Capillary Dilation)

色素斑  (Freckle)

肌肤粗燥 (Flabby Skin)

肌肤暗黑  (Skin Whitening)

黑眼圈  (Dark Eye Ring)

眼袋 (Eye Bag)
DPL technology uses 420nm – 950nm wavelength filtered light to give patients a comfortable experience, to achieve the optimal result of acne treatment, whitening, eliminating pigmentation, treatment of redness and hair removal and other cosmetic effects. Studies have shown that the wavelength of more than 950nm of the light can make water evaporate very quickly. This means that near-infrared light from 950nm to 1200nm can cause a significant amount of moisture to evaporate in the treatment area, increasing the pain of customer treatment. However, DPL uses only the wavelength of 420nm – 950nm radiation on the patients, greatly reducing the damage to the target area of water, so as to truly achieve painless treatment.

Working principle:
Dynamic pulsed light is directed to the skin through the photobiological effect and the target tissue to produce specific biological effects of pigment cracking and at the same time restoring biological cell chain and repair elastic fibres roles to achieve whitening, shrink large pores, smooth fine wrinkles, restore skin elasticity, improve skin aging and other effects. The melanin in the hair follicle absorbs the spectrum as above to be thermally necrotic, and finally achieve the effect of removing excess hair.

DPL System Benefits & Features
Medical grade equipment from USA. 

DPL photons are based on the bio-stimulation and the selective pyrolysis of light.

When the light penetrates into the skin, it helps to regenerate and restructure the skin collagen fibres and elastic fibres.

Restores skin elasticity and improves facial microcirculation.

Helps acne treatment.

Eliminate or reduce wrinkles

Whitening rejuvenation.

Removes pigment spot and redundant hair and other cosmetic effects.
Which Areas Can DPL Treat You?
Hair on certain parts of the body are unaesthetic disturbing.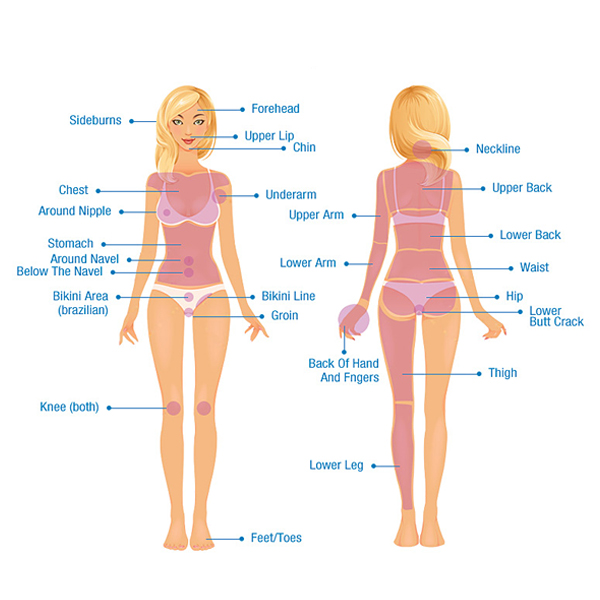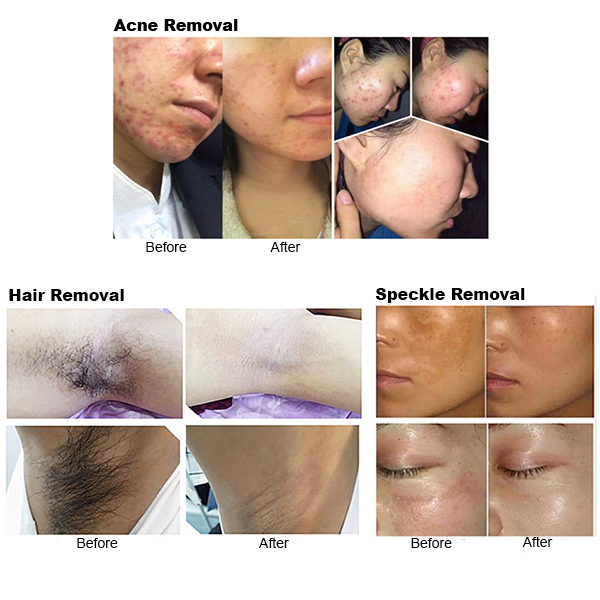 1.Painless hair removal: hair line, armpit, upper lip hair, arm, big leg, bikini and other body indecent hair;
2.Removes skin scars: freckles, sunburn, senile plaque and other spots, for the dermal pigment also has significant improvement.
3.Rejuvenation and anti-aging: whitening, brightens complexion, shrink pores, enhance and tightens skin, dilute the fine lines, improve rough dull skin;
4.Anti-inflammatory acne: anti-inflammatory sterilization for treatment of inflammatory acne and improves acne pigmentation.
5.To redness: completely removed hypoxic red blood.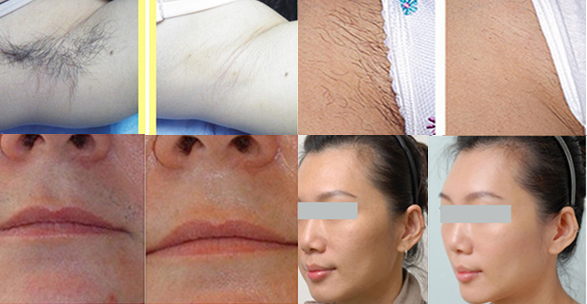 Hair Removal:
Typically 2-3 treatments at 3-4 week interval.
Freckle Removal:
Typically 2-4 treatments at 3-4 week interval.